Possible reasons for out-of-court repudiation of the agreement
The table provides a consolidated list of the reasons for repudiation of the agreement set by the current law. This list is not exhaustive, and the possibility of applying a particular reason should be further checked in each case.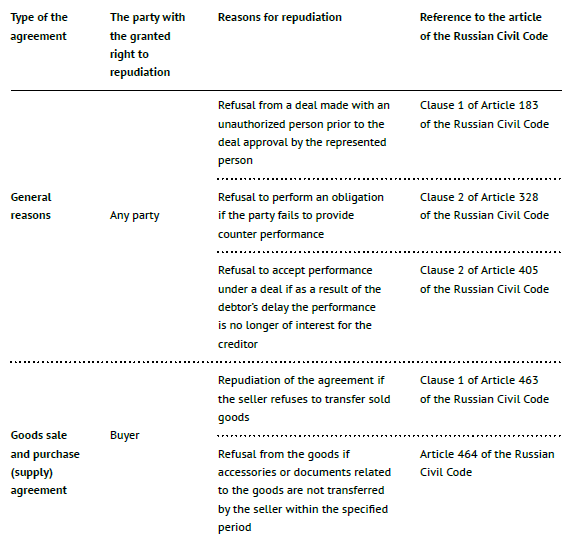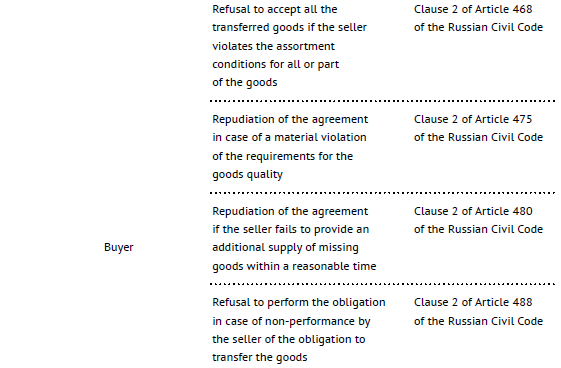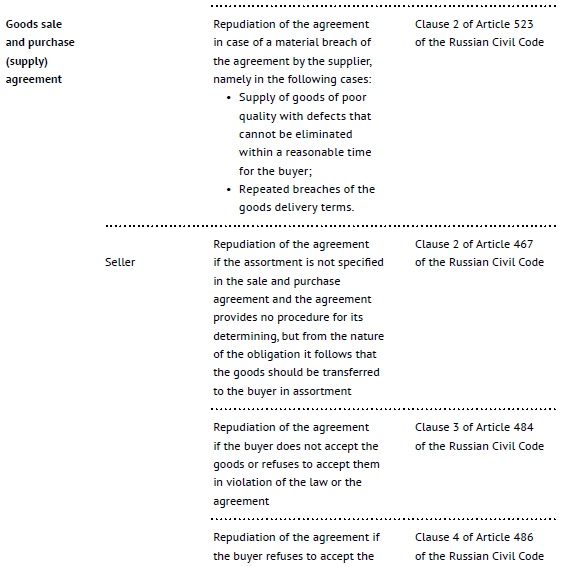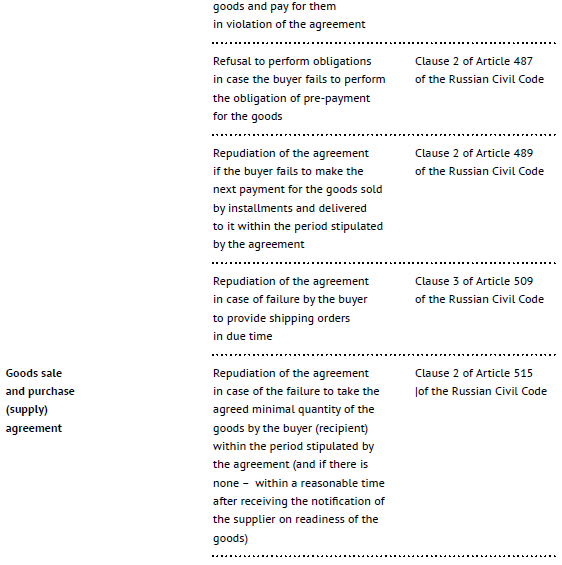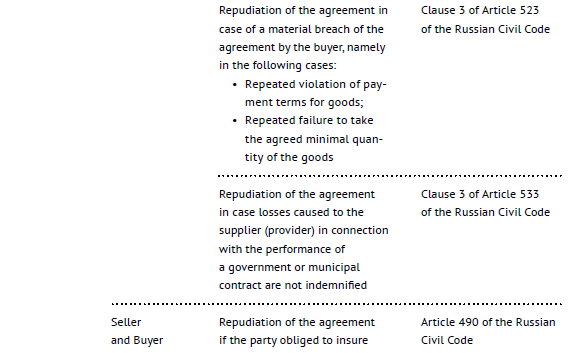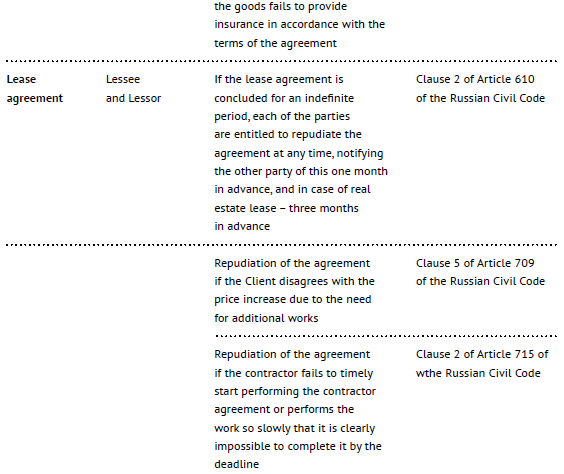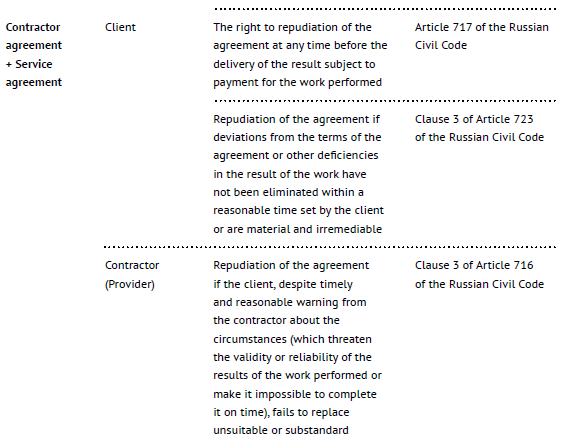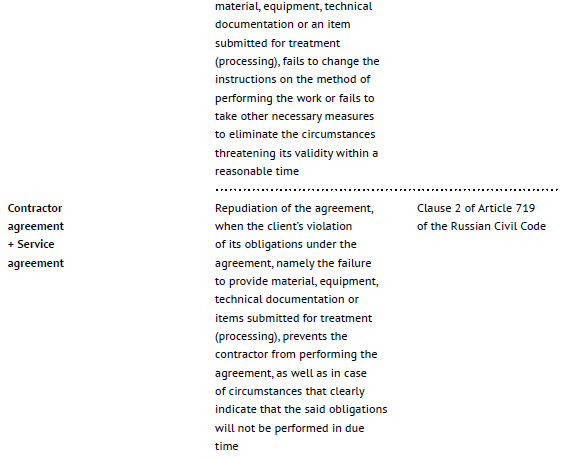 Other Articles on Topics
See Also Articles from the Issue
Subsribe to the Journal
Your subscription to our journal will definitely boost the efficiency of your specialists and downsize your expenses for consultants.